Forget Me Not
Take a deep breath and listen intently….. One can always remember his earliest days at the sea… The cast of supporting characters- the ever-lapping waves, salty windbursts and plentiful waterbirds- give an around-the-clock performance directed only by the moon. The sea plays the lead part and gives a matinee to remember requiring only an audience member or two on Forget-Me-Not's waterfront balcony. With seating to the east, travelers, world-worn, marvel at the brainchild of God, the master set designer! Remember the spot and the best morning coffee… Could one be fortunate to be entertained today by whimsical porpoises slicing through the Gulf of Mexico, rounding up their breakfasts? An oversized retreat, Forget-Me-Not renders walls of gulf-front windows framing the gone-but-not-forgotten island city of Atsena Otie in the distance. Recollections of endless, playful afternoons in the surf with loving assurance at the shore come quietly at the Forget-Me-Not.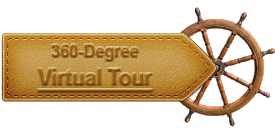 We would like to share some of the comments
that were taken from our guest books.
My husband and I flew into Miami, our plan was to pretend Florida was an island and explore the various coastal areas of the state. We stayed a few days at a resort on Sanibel Island and that was nice. However, when we walked through our door to our Forget Me Not paradise, we knew we had found the perfect place. The room was clean and beautiful and we felt so comfortable. Thank you.
T.& P., Fremont, CA
We've traveled in all 50 states and most of Canada and stayed in some very nice places. This ranks with the very best. We especially enjoyed meeting the nice people who work here.
P.& A., Potomac, MD