Mud Flat Molly's
"A-h-h-h-h, finally here"…you whisper to your loved one as you enter. Your last few weeks' worries seep into the past at Mud Flat Mollys condominium, a tribute to "Old Florida" in Cedar Key.
Savor a cup of tea—or read, write or pray—from its own balcony overlooking Cedar Key's less-frequently-seen, bayou view. Complete with congregating roseate spoonbills, the telltale topwater swirl of nipping saltwater fish, zigging dragonflies, zagging butterflies and, on occasion, shooting stars, Mud Flat Mollys' vantage point is accentuated by seldom-disturbed gulf flats and the simple, self-sufficient forms of nature found within coastal mangroves there. But…glancing toward the west, you smile. Crosses on several churches and sporadic, rustic, hand-hewn, backdoor boat docks next to tin-topped cottages also catch your eye. You also spot the water tower, carefully keeping watch over the tiny town of 700, in the distance as well as hear the cadence of cars passing over its bridge. To your far east? It's the Gulf of Mexico!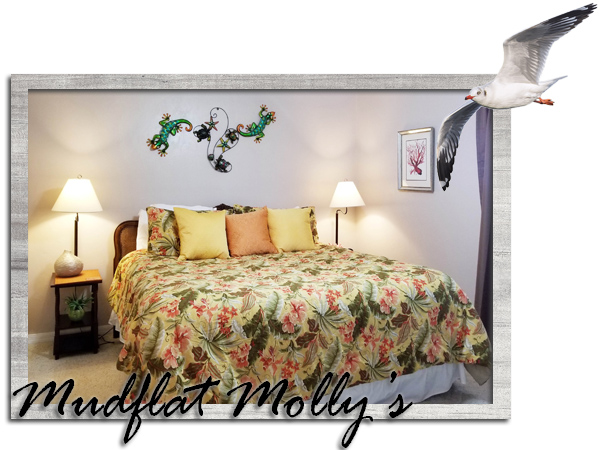 Cook your own day's catch in Mud Flat Mollys' oystershell-hued full kitchen/living area peppered with pelican and heron lithographs and a cushy sofa for chatting up the afternoon's events. A full washer and dryer, a half hallway bathroom and accessibility to a ground-floor pool add to its appeal, also. The king-sized bed—complete with a pillow-top mattress—anchors the homey restingplace awash in buttercream, caramel and cinnamon shades. The spacious master bathroom features a double-vanity sink.
Perfect for a honeymoon or anniversary stay, Mud Flat Mollys pays homage to authentic Florida in unparalleled view, style and comfort!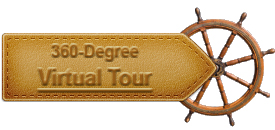 We would like to share some of the comments
that were taken from our guest books.
"We just can't stay away! This is our 3rd visit to Mud Flat Mollys! People have no concept just how beautiful Old Florida really is! Thank you for always having such a gorgeous place to call home for a few days! We will see you soon!"
"This is our idea of 'a room with a view!' We hope to return!"
- Alan & Becky
"A special time spent with my daughter—sharing hopes, dreams, morality, morals & God. Love the view & peace!"
-Suzi & Caitlin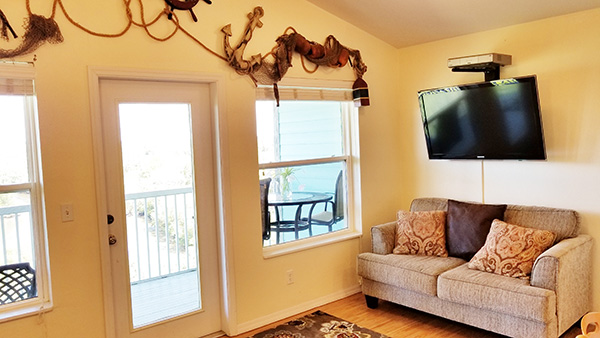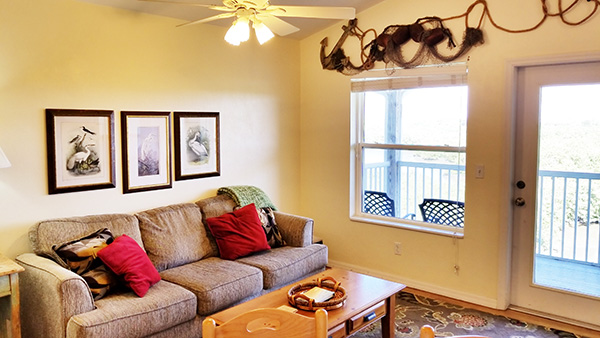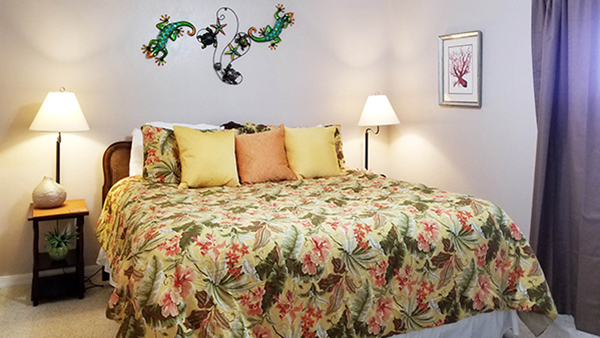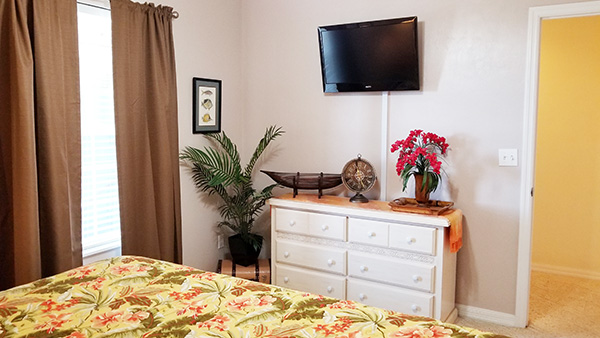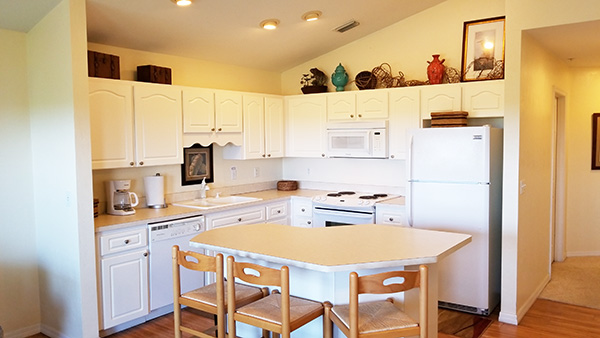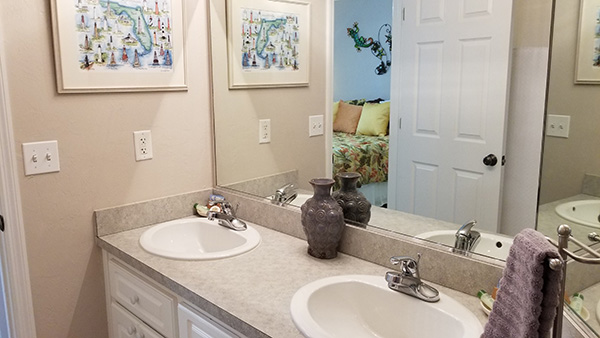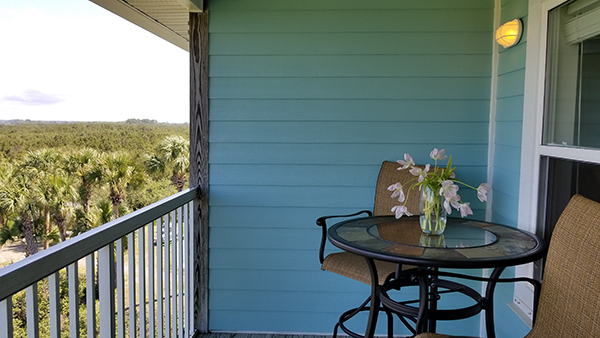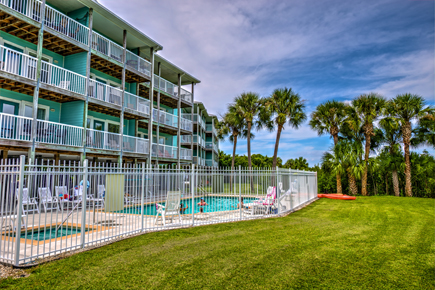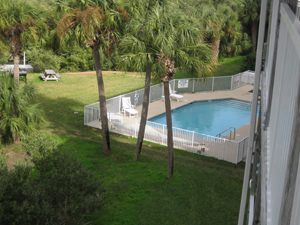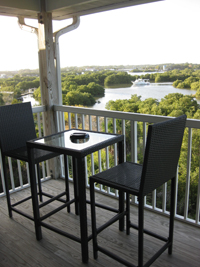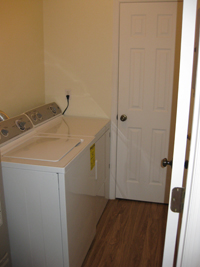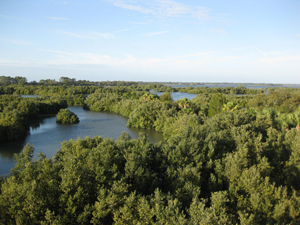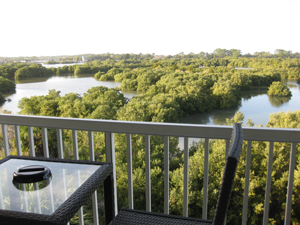 Panoramic view from the private balcony.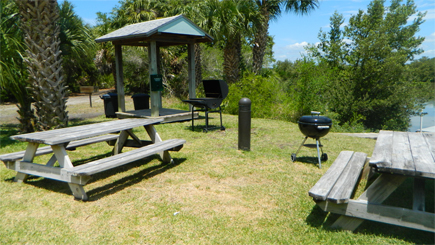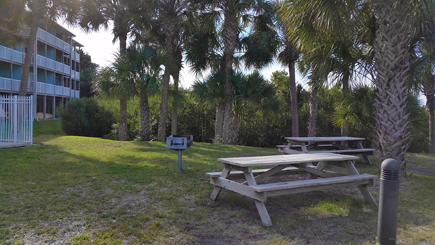 Picnic & barbeque area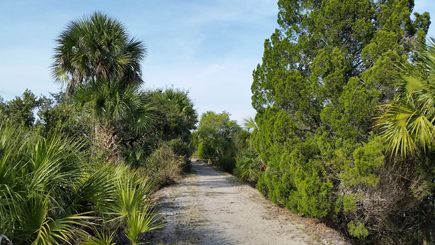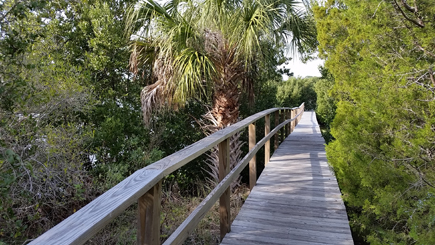 For a relaxing change of pace, take a walk on the Nature Trail. A footpath and boardwalk take you out to the bayou and over the water.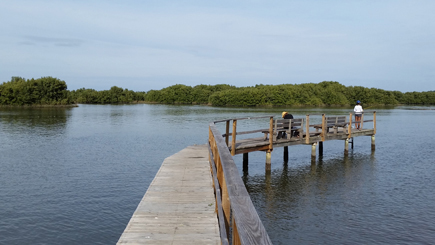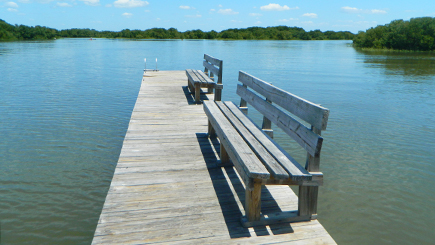 At the end of the nature trail, take a rest and watch the wildlife and kayakers in the bayou.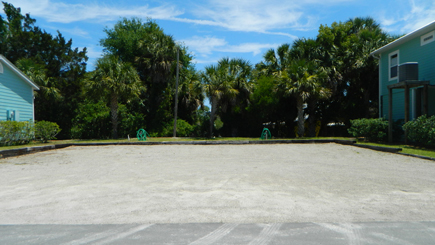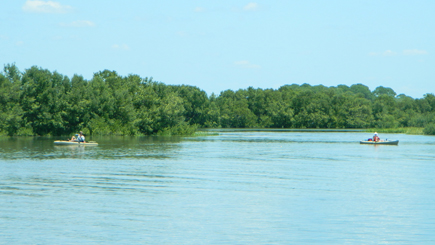 Ample boat parking and boat wash