Policies
We would like to welcome you as our guests to the Cedar Key Harbour Master Suites. Our policies are designed to make your stay as enjoyable as possible.
No smoking permitted in rooms. Ashtrays are provided outside on the balconies.
No Pets Allowed.
Check in time is 3:00 P.M. please notify our office if you will be arriving after 7:00 P.M.
Check out time is 11:00 A.M. Unfortunately, we are unable to offer any late check outs.
Five of our suites, the gulf fronts, require a minimum stay of two nights whenever a Saturday night is involved.
No gas or charcoal grills allowed.
A guaranteed reservation means that we are making a commitment to you and you, in turn, are making a commitment to us. A confirmed reservation requires a one nights' lodging fee upon booking.
Harbour Master is a small, exclusive hotel and cancellations affect us significantly. A 72-hour advance notice is required for a full refund. For all Festival and Holiday bookings we require a two week cancellation notice and a three night minimum stay. Cancellations within the 72-hour time period will result in the forfeiture of your first night's deposit. Cancellations within the holiday and festival two week time period will also result in the forfeiture of your first night's deposit.
Rates based on double occupancy- additional charge for additional guests
Rates are subject to change
Mastercard, Visa, American Express, Discover, and cash are accepted. Personal checks are accepted for deposit only.
Sorry, no refunds will be given for early departures.
We reserve the right to refuse service to anyone for any reason.
Rental rates and policies subject to change without notice.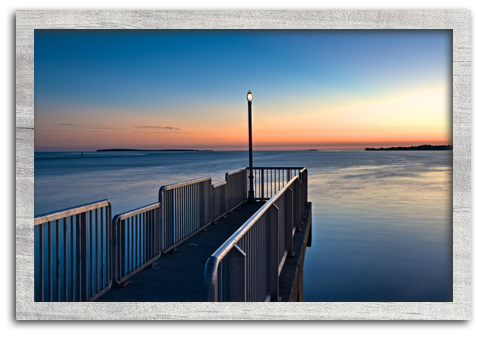 Sunset from Cedar Key Pier