The Loft
Refreshingly chic... airy... expansive... The Loft is majestically bathed in cream and gold luxury from corner to opulent corner. Huge windows expose gulf views from each direction as this contemporary styled suite boasts a hand-painted ceiling emulating fresh, sunny Florida skies! Sink into opulent, king-sized slumber or cast a dreamy gaze upon the lush fauna of the courtyard fountain back dropped by the Gulf of Mexico. How about imagining yourself plunging a sea-worthy skiff into peaceful waters as you survey yet another view from the Loft? After all, the Loft is yours, all yours tonight... remember?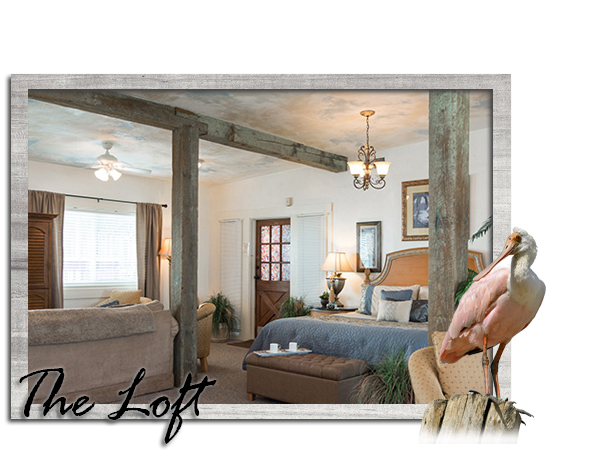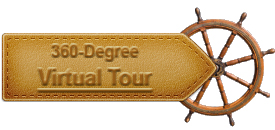 We would like to share some of the comments
that were taken from our guest books.
"The Loft is beautiful and the views are awesome! Believe us, this will not be our last visit and we will probably ask for the same room again! Thanks for making us feel right at home!"
P & A Ross, Jacksonville, FL
"We needed a quick getaway from our busy lives! This was it! We needed the view and the beautiful Cedar Key!"
S & P Bledsoe, Neptune Beach, FL
"A great time! The room is just great-the view is fun from both sides. We can't wait to visit again. "
R & D Russell, Altamonte Springs, FL